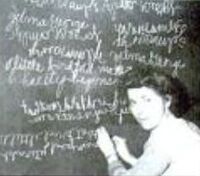 Zelma George (December 8, 1903 - July 3, 1994) of Canton,Ohio, could write forwards, backwards, upside down, and upside down backwards or any kind of different sentences in any direction with both her hands simultaneously.
Other Picture
Edit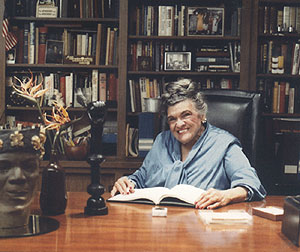 Ripley's Believe It or Not: Encyclopedia of the Bizarre
Ad blocker interference detected!
Wikia is a free-to-use site that makes money from advertising. We have a modified experience for viewers using ad blockers

Wikia is not accessible if you've made further modifications. Remove the custom ad blocker rule(s) and the page will load as expected.