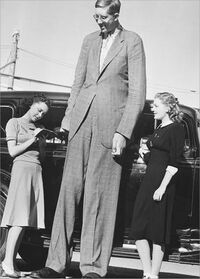 Robert Pershing Wadlow (February 22, 1918 – July 15, 1940) was the tallest human ever. He measured 8 feet, 11.1 inches (2.73 m) and weighed 439 lb. At the age of 4 he was already 5 feet, 4 inches (1.63 m) and kept growing until he died. He performed with Ringling Brothers Circus in 1938. When Wadlow was 22, a faulty leg brace he was wearing irritated his ankle, causing it to get a blister and get infected. He died in his sleep at 22 years old on July 15, 1940.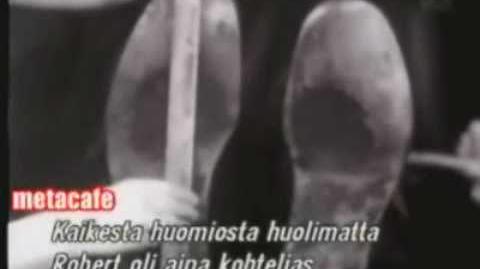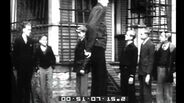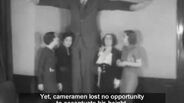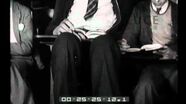 Ad blocker interference detected!
Wikia is a free-to-use site that makes money from advertising. We have a modified experience for viewers using ad blockers

Wikia is not accessible if you've made further modifications. Remove the custom ad blocker rule(s) and the page will load as expected.