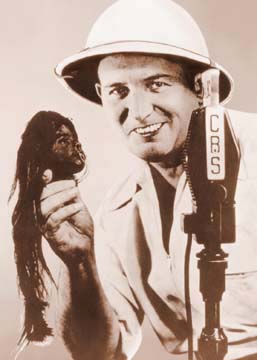 Robert LeRoy Ripley (December 25, 1890 - May 27, 1949) was the creator of the "Ripley's Believe It Or Not" comics. He also started the famous Ripley's Odditorium. He is responsible for the fame of such people as Wang and Martin Laurello.
External Links
Edit
Ad blocker interference detected!
Wikia is a free-to-use site that makes money from advertising. We have a modified experience for viewers using ad blockers

Wikia is not accessible if you've made further modifications. Remove the custom ad blocker rule(s) and the page will load as expected.