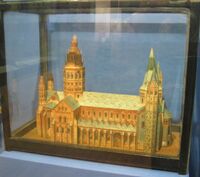 Joseph Cary Merrick (August 5, 1862 – April 11, 1890), AKA "The Elephant Man," was severely disfigured from a congenital disorder. He is perhaps one one the most famous freaks ever. He died in 1890 from suicide. He was told by doctors that he could never lie down or he would die. He later lied down to go to sleep and broke his neck. It is only rumored that Michael Jackson bought his bones.
External Links
Edit
Ad blocker interference detected!
Wikia is a free-to-use site that makes money from advertising. We have a modified experience for viewers using ad blockers

Wikia is not accessible if you've made further modifications. Remove the custom ad blocker rule(s) and the page will load as expected.