Johnny Eck (August 27, 1911 - January 5, 1991), AKA "The Living Half Boy," was born John Eckhardt.[1] He was eighteen inches tall and weighed 57 pounds. But, that's not what made his famous. He had no legs and he crawled around on his hands. He also had a twin brother named Robert, who had legs. He started show-business when he began performing with a magician. His twin would get and stage and be "sawed in half" and then Johnny would come out. Johnny is most famous for his role in the movie Freaks.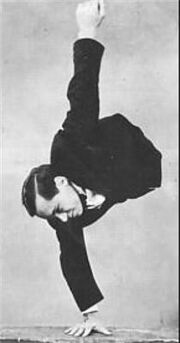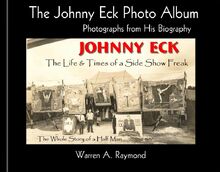 ↑

American Sideshow: An Encyclopedia of History's Most Wondrous and Curiously Strange Performers
On this one I pretty much just searched google. Feel free to do the same.
External Links
Edit
Ad blocker interference detected!
Wikia is a free-to-use site that makes money from advertising. We have a modified experience for viewers using ad blockers

Wikia is not accessible if you've made further modifications. Remove the custom ad blocker rule(s) and the page will load as expected.