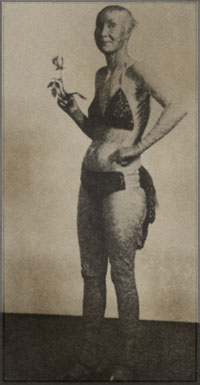 Mrs. Esther Parnell-Blackmon (March 5, 1926 - August 24, 2003), AKA "The Alligator Skinned Woman" or "The Alligator Girl," had a disease called ichthyosis, which made her skin very dry and made her completely bald in all areas. She had three brothers and one sister. One of the brothers had the same condition. She was born in Kenly, North Carolina. She was married to Thomas Blackmon. Esther was also known as the "World's Strangest Mother" because in 1948 she had a child. She later had six more. All the children were normal. She acted in two known movies, "The Mutations" and "The Sentinel." In 2003, she died, twelve days after her husband.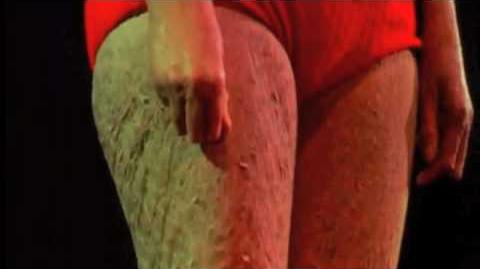 Ad blocker interference detected!
Wikia is a free-to-use site that makes money from advertising. We have a modified experience for viewers using ad blockers

Wikia is not accessible if you've made further modifications. Remove the custom ad blocker rule(s) and the page will load as expected.