Chang Tzu Ping, AKA Two-Faced Chang, was born with two faces. His second face, on the right side of his head, consisted of a mouth and teeth. The rest of the mouth and throat were not fully developed. The second face also had traces of scalp, eyes, nose, and ears. When Chang would open his mouth on his first head, the second mouth would also open. When he was in his 40s, doctors took him to have surgery to remove the second face. After surgery he returned to his native village in China and lived there the rest of his life.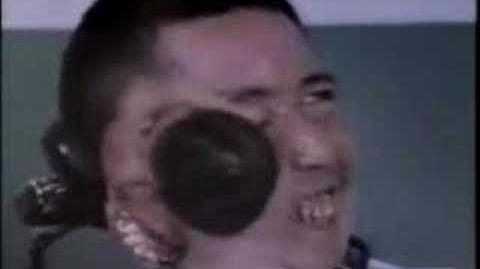 Ad blocker interference detected!
Wikia is a free-to-use site that makes money from advertising. We have a modified experience for viewers using ad blockers

Wikia is not accessible if you've made further modifications. Remove the custom ad blocker rule(s) and the page will load as expected.